2019 Land Pride FPS48
Call for Price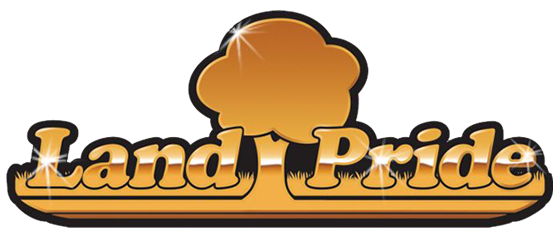 ---
Overview
---
Description
Features
Working Widths: 40" to 50"
Weight: 510 lbs. Heavy construction helps penetrate ground.
2" Square frame tube: Frame tubing is stronger than angle iron.
Adjustable gang angles: Cutting aggressiveness can be adjusted on the front and rear up to 21 degrees.
3" x 2" Gang tube, 1" sq. gang axles, high carbon steel: high carbon square axles offer great strength in punishing conditions.
16" Notched disc blades: Notched blades for aggressive digging and cutting action.
3/8" Thick bearing hangers: Heavy-duty hangers resist the high torque from U-bolts.
Self aligning sealed bearings: Self-aligning bearings offer long life while pounding through hard ground.
Rear Roller: 40 7/16" Packing width, Pivots for storage without talking spreader off unit.
Spin Spreader Deflector: Allows to reduce seed dispersion width down to 48"
Seed hopper height: Loading height (42") for easy of use.
Spin Spreader Restrictor Plate: Allows smaller seed to be run through the spreader at a lower volume per acre.
Specifications
Hitch Type: Pull type with optional 2" (5.1 cm) ball hitch or clevis hitch
Base Unit Weight: 370 lbs (167.8 kg)
Base Unit Weight: 510 lbs (231.3 kg) (With Spin Spreader and roller.)
Hitch Weight: 170 lbs (77.1 kg) (In transport position with roller up and 100 lbs (45.4 kg) in Spin Spreader hopper.)
Hitch Height with Tongue: Level Adjustable from 15 1/2" to 31" (39.4 cm to 78.7 cm) with wheels in transport position. Adjustable from 9 5/8" to 21 3/4" (24.4 cm to 55.2 cm) with discs sitting on the ground.
Disc Cutting: Width 40" to 50" (1.02 m to 1.27 m)
Minimum ATV Size: 350 cc
Minimum Tractor/vehicle: Size 17 hp (12.7 kw)
Height: 52" (1.32 m)
Length: 104" (2.64 m)
Width: 54" (1.37 m)
Weight Load on Each Disc: 46 lbs (20.9 kg)
Number of Disc Blades: 8
Disc Blade Size & Type: 16" (40.6 cm) Notched
Blade Spacing: 7 1/2" (19.1 cm)
Transport / Gauging Tires: 13" (33.0 cm) Diameter 4 ply tubeless
Bearing Hanger: 3/8" (10 mm) Plate
Bearing Type, 2 per Gang: Self Aligning, Sealed Bearing
Gang Tube: 3" x 2" (7.6 cm x 5.1 cm)
Gang Axle: 1" (2.5 cm) Square high carbon steel
Disc Angle: Front Gang: 0, 7, 14 & 21 degrees, Rear Gang: 0, 7, 14 & 21 degrees
Frame Construction: 2" x 2" (5.1 cm x 5.1 cm) Square tubular design
Lifting Device: Ratchet Jack or 12 volt Linear Actuator
12 Volt Actuator Amperage: 34 amps at startup; 28 amps during normal operation.
Rear Axle pivot Type: Greasable
Rear Roller Bearing: Greasable
Optional Spin Spreader and Packer
Packer Roller: Width 40 7/16" (1.03 m)
Spreading Device: Spin Spreader, 12V
Spreader Hopper Loading Height: 42" (1.07 m) off ground
Spin Spreader Volume/Capacity: 2 cu. ft. (15 gallons)(56.8 L) (100 lbs (45.4 kg) Maximum capacity weight)
Wide Spread Pattern, Without Deflector: 20 to 25 ft. (6.10 m to 7.62m) (Actual spread pattern is dependent upon product type and condition during application.)
Spin Spreader Deflector: Diverts seed to smaller spreading width. Seed rate charts calculated at 48" (1.22 m)
Small Seed Restrictor: Restricts small seed for smaller distribution levels.
Spin Spreader Electrical, Fuse Rating: 15 AMPS maximum
Spin Spreader Electrical,Start-Up Amps: 4 Amps (Spreading Material)
Spin Spreader Electrical, Normal Operating Amps: .5 Amps (Spreading material)
Specs
General
Working Width

40 in. to 50 in. (102 cm.to 127 cm.)
Width

54 in. (1.37 m)
Hopper Capacity

2 cu. ft. (15 gal.)(56.8 L) (100 lb. (45.4 kg) Maximum capacity weight)
Weight

370 lb. (167.8 kg), 510 lb. (231.3 kg) (With Spin Spreader and roller.)
Recommended HP

17 HP (12.7 kW)